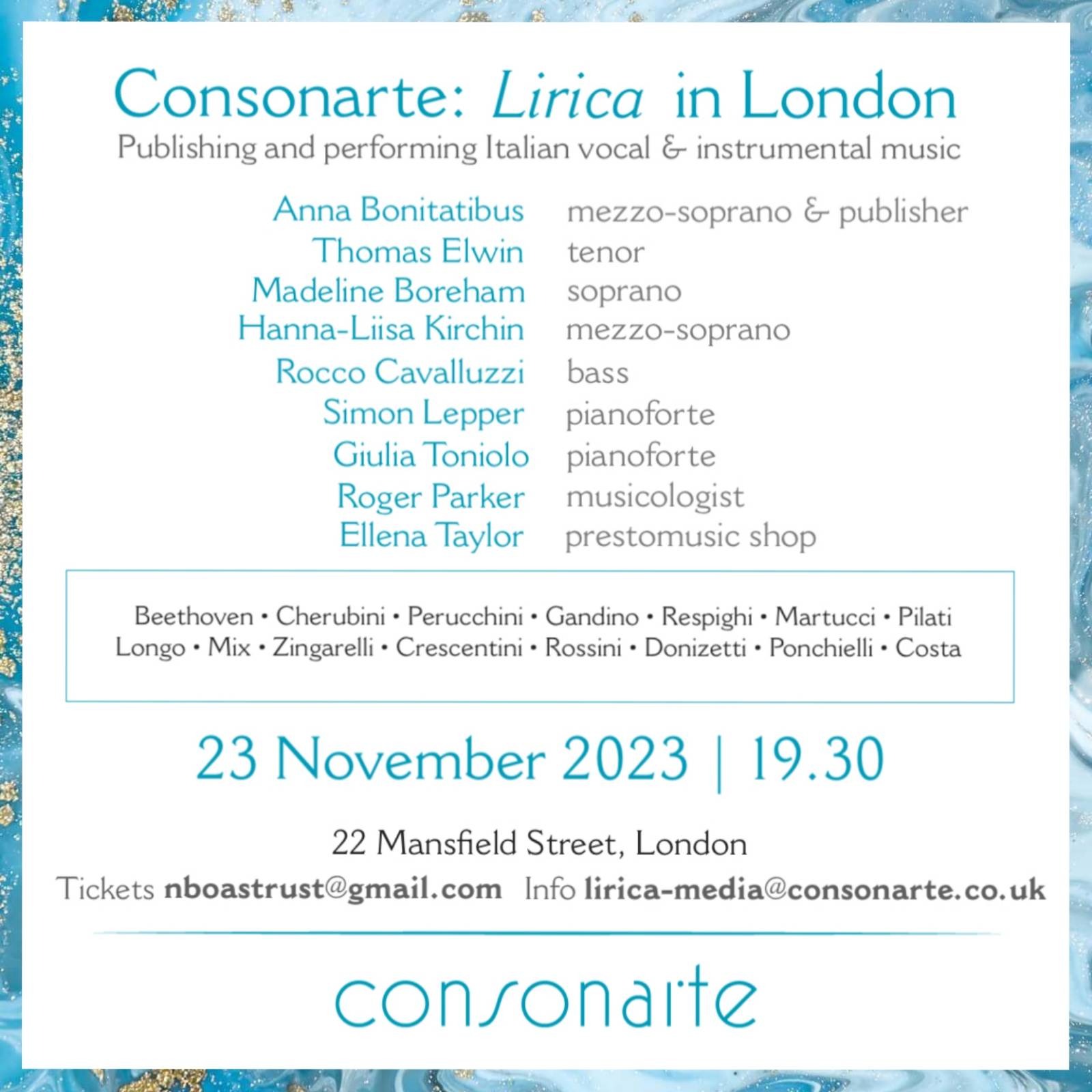 Publishing and performing Italian vocal & instrumental music.
Anna Bonitatibus, mezzo-soprano
Thomas Elwin, tenor
Madeline Boreham, soprano
Hanna-Liisa Kirchin, mezzo-soprano
Rocco Cavalluzzi, bass
Simon Lepper, pianoforte
Giulia Toniolo, pianoforte
Roger Parker, musicologist
Ellena Taylor, Presto Music Shop
Jonny Brading, Presto Music Shop
The program will include – in order of execution – music by: Beethoven, Cherubini, Perucchini, Gandino, Respighi, Martucci, Pilati, Longo, Mix, Zingarelli, Crescentini, Rossini, Donizetti, Ponchielli, Costa.
This showcase aims to broaden the knowledge and dissemination of a precious vocal and instrumental repertoire of transnational scope. On this occasion, the founder and director of Consonarte publications, Anna Bonitatibus, gathers around her a mixture of more established artists and newer artists of promise from the English scene, recreating an artistic partnership in the sign of continuity. Professor Roger Parker and Head of Scores at the Presto Music store, Ellena Taylor, will speak on vital topics relating to the industry.
23 November 2023 | 19.30
22 Mansfield Street, London
TICKETS: nboastrust@gmail.com